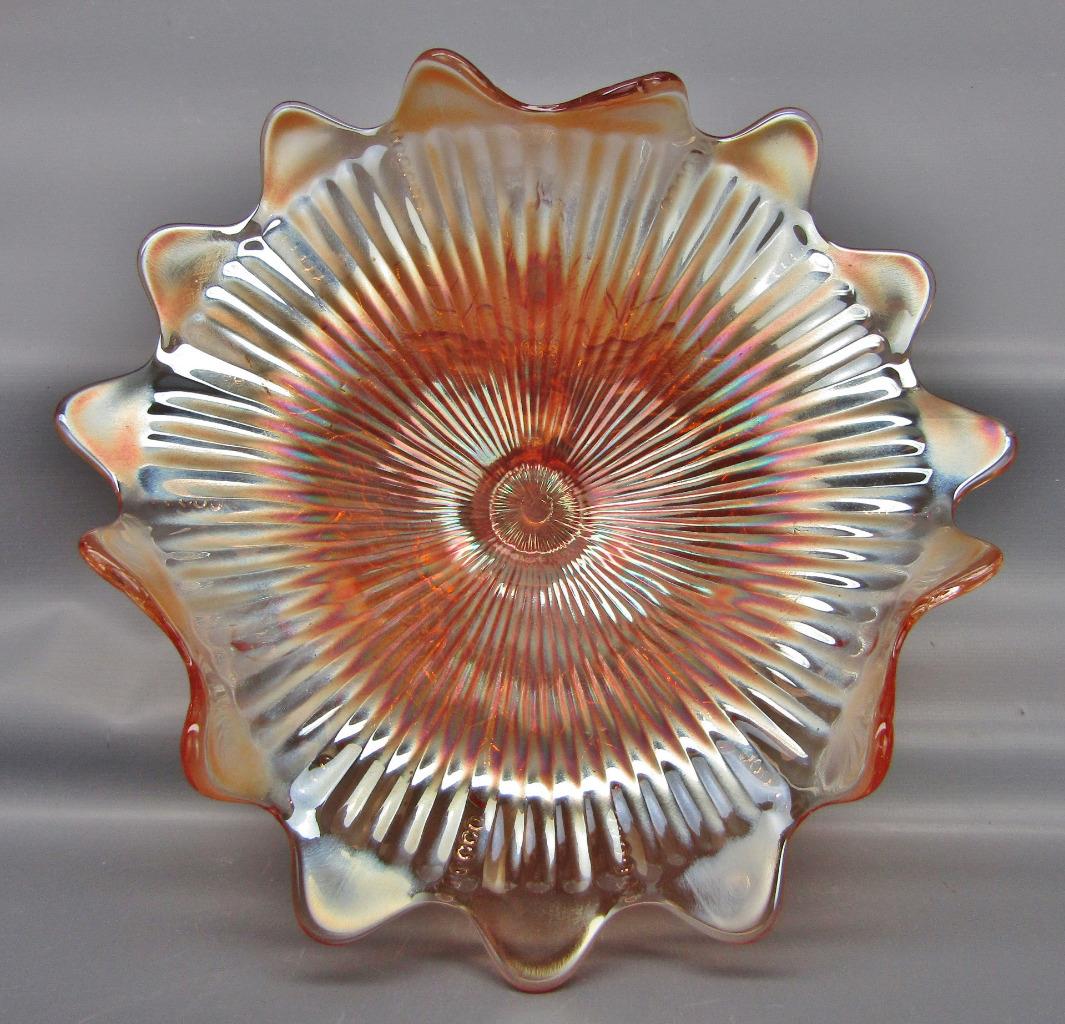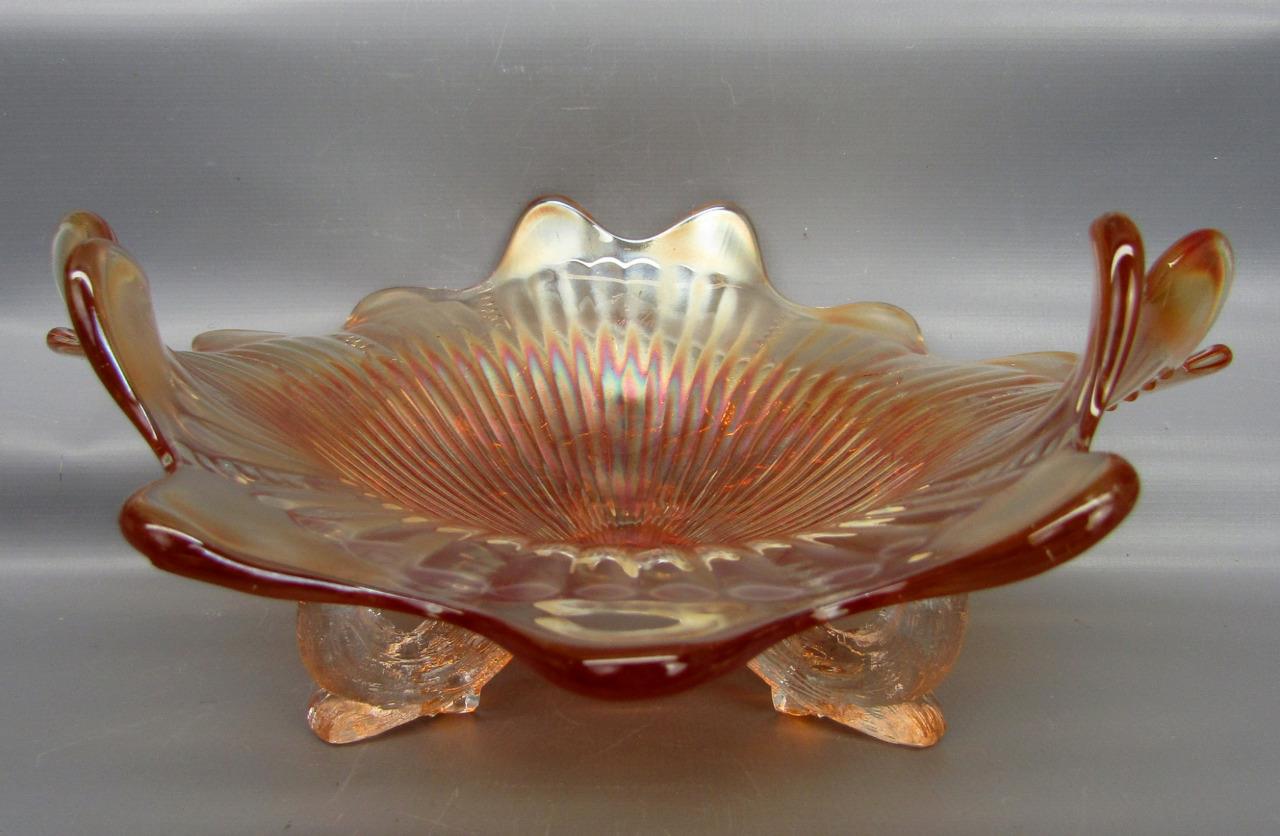 LEAF & BEADS

Lovely Marigold Carnival Glass Twig-Foot Tri-Corner Candy Dish with Smooth Rays Interior, in excellent undamaged antique condition.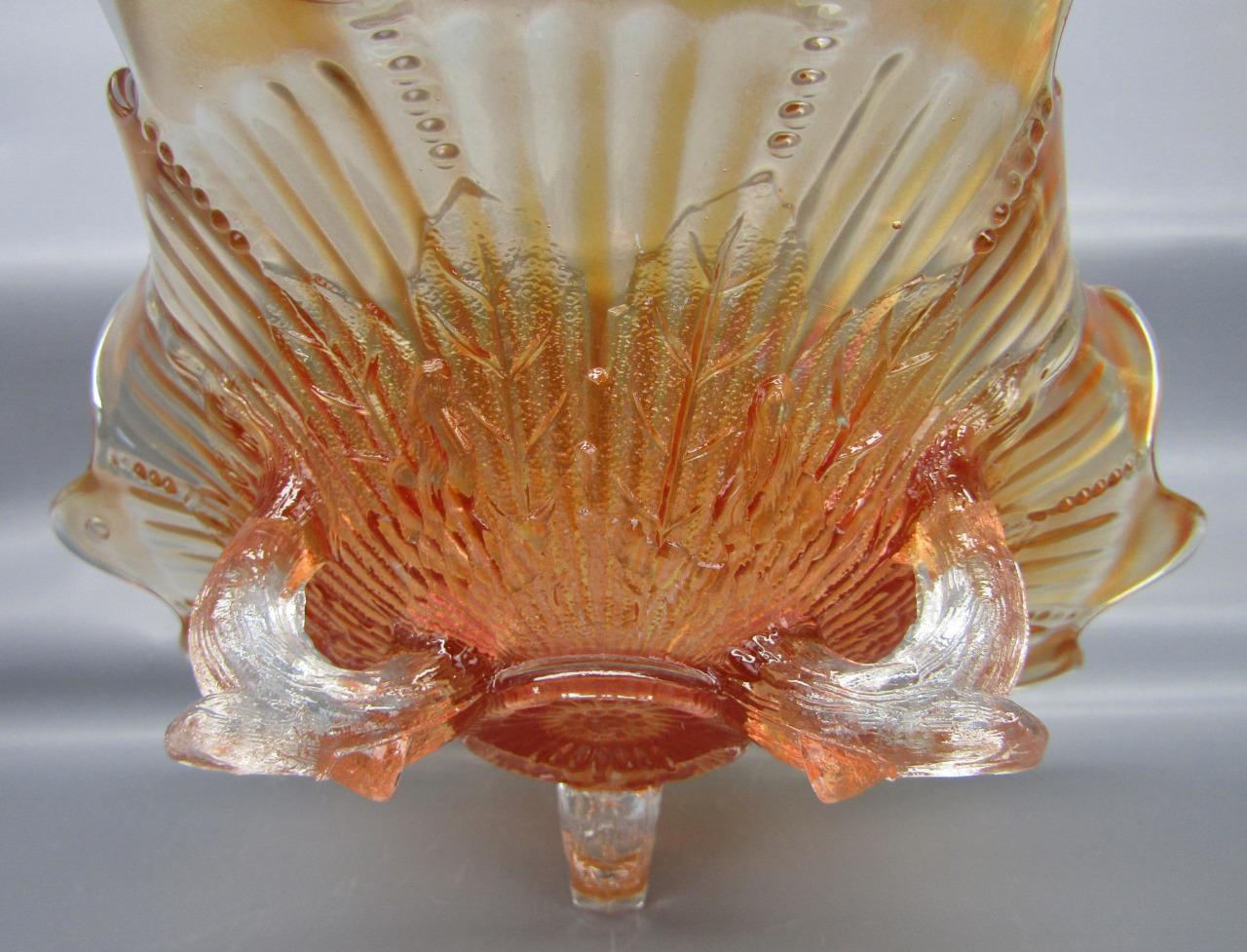 Harry Northwood formed The Northwood Glass Company in Martin's Ferry, Ohio, in 1888. In 1892 the firm relocated to Ellwood City, PA, and then moved again to Indiana, Pennsylvania, in 1896. In 1901, unhappy with being a member of the National Glass Combine, Northwood severed his ties with National, bought the old Hobbs, Brockunier plant in Wheeling, West Virginia, and was back to being happy as an independent producer. His old plant in Indiana, PA, became the Dugan Glass Company.

Northwood began producing iridized glassware circa 1908. Northwood was the only glass maker to use the Pie Crust Edge (PCE) on his Carnival Glass bowls, and was about the only one to use an embossed trademark. Unfortunately, the application of his trademark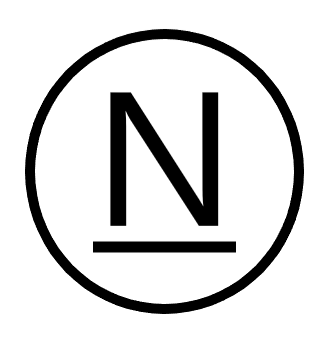 was an inconsistent process, so much of Northwood's glass left the factory unmarked. Don't depend solely on the presence of a trademark for authenticity; learn the patterns and learn which ones were reproduced, so that you don't pass over many wonderful pieces that aren't trademarked or, waste your money on a reproduction or fake.

Excellent Antique Condition

means that while a

listed

item has no discernible post-production damage (chips, cracks, etc.), it may have one or more issues related to the dirty and dangerous production methods and the non-existance of Quality Control. Production issues include: Air bubbles not squeezed out during pressing. Heat checks which are internal rifts filled with air (which is why you can see them), usually from a burst air bubble. Inclusions in the glass or on the surface of ash, grit or other foreign matter. Strands of undissolved colorant (usually in green glass). Lines called straw marks where molten glass was snipped with cool metal shears from the gathering rod, causing the glass touched by the shears to harden prematurely; lines in the glass also formed naturally during the cooling process. Tool marks from implements used to form the edge or influence the shape. Mold issues such as incomplete or malformed edges, rough seams, extra glass at seams; webbed, incomplete or pulled edge points. Cooling issues such as

uneven legs, slanted stems or a bowed base (causing rocking). While these issues may be undesirable in the extreme, they do not qualify as "damage" and will be found to some degree on nearly all antique Carnival Glass.

Combined Shipping is offered for both domestic and international shipment of multiple purchases. All items are bubble wrapped and cushioned with peanuts; no tape is used on the bubble wrap. Cartons are labeled GLASS or FRAGILE, and shipped in one business day; if I'm away then ASAP upon return. All shipments are insured. International shipments will travel via USPS Priority Mail International for insurance and tracking purposes. The declared customs value may include the shipping charge depending on your country's import policies.

VISIT MY STORE




COME BY, COME BUY, COME BACK
If there is an issue with a purchase, please message me through eBay and I will resolve the issue to your satisfaction.