Unbranded/Generic
Not applicable
USER.18df44a2-602e-4dbe-97af-62f9e26712ab
Does not apply
Returns Accepted
Safe and secure payments. 100% Satisfaction Guaranteed
70mm Piezo pickup for Acoustic Guitar bridge / saddle fitting rod transducer
About this Item
Location:
Worthing, West Sussex
Returns:
Accepted
Condition:
New
About the Seller
jellyfishaudio
MPN : [Not applicable]
Type : [Piezo Pickup]
Brand : [Unbranded/Generic]
UPC : [Does not apply]
This is a piezoelectric crystal guitar pickup designed to be fitted under the saddle in the bridge of an acoustic guitar and provides a far superior acoustic coupling to a clip on piezo pickup, with fuller spectrum sound and higher output.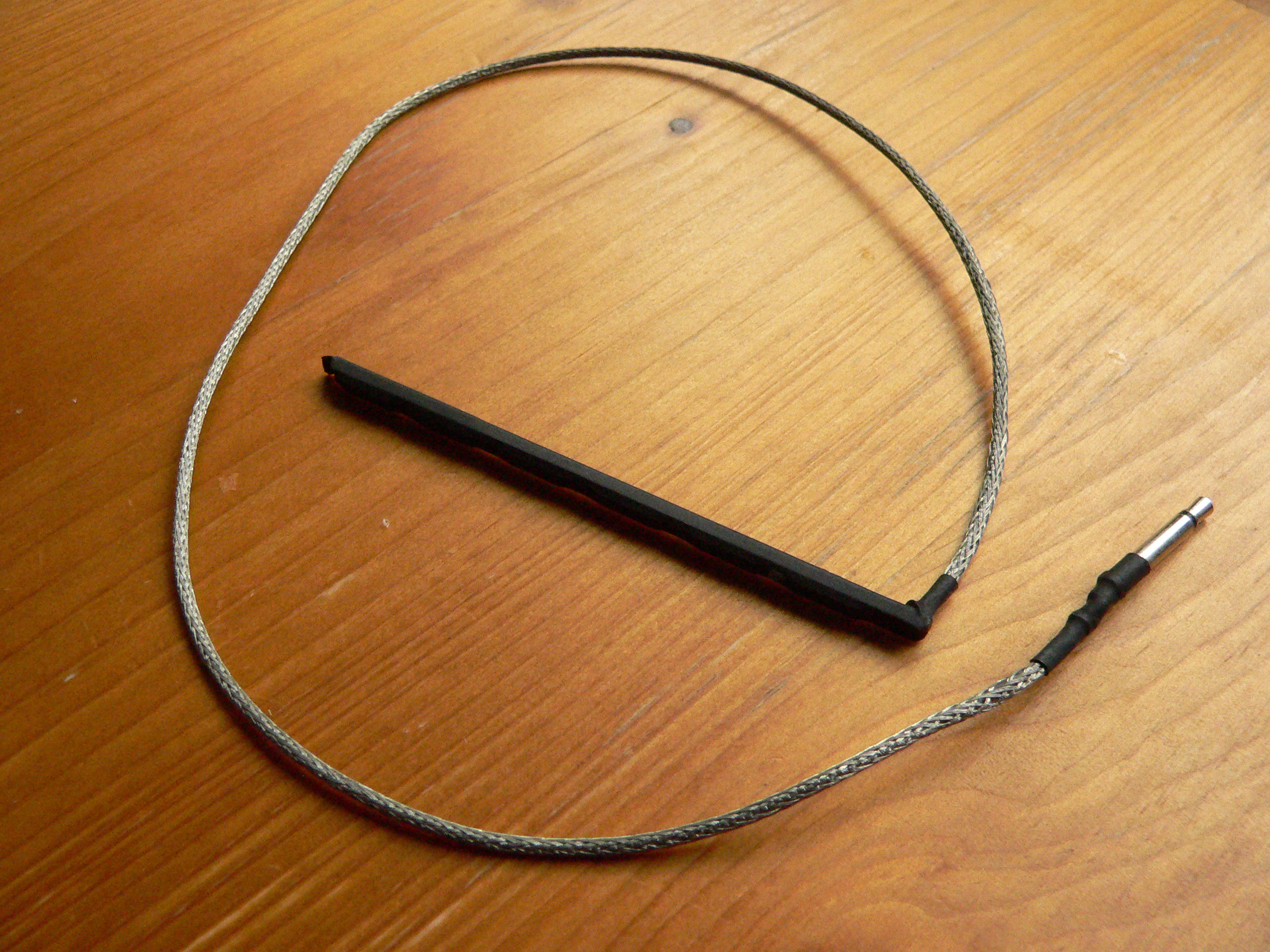 These pickups will require some sanding of your bridge saddle (by about 2.7mm, and you will find that if you sand it not quite flat but so that the saddle leans VERY slightly towards the neck then you will get the best coupling with the piezo pickup as the strings will pull the saddle this way anyway) to fit, and will require one small hole to be drilled through the bridge and guitar front to pass the pickup cable through inside, where it can be connected to a 1/4" jack socket with a 2.5mm jack socket soldered to its lugs, or via a short screened cable with the 1/4" socket mounted in place of a strap button and a 2.5mm jack line socket at the other end.
If the slot in your bridge seems too narrow for the 2.5mm plug to fit through it, you can always cut off the plug on this pickup and solder the screened cable directly to the guitar jack socket, meaning you only need to drill a 2mm hole in the end of the saddle slot in the bridge. Do check to make sure you aren't about to drill through a brace inside the body before you drill this! You can fit the pickup either way around so the hole can be at whichever end of the slot is clear of internal braces.
The pickups are 70mm long by 2.8mm wide and 2.7mm deep, with approx 32cm of braided screened miniature cable terminating in a 2.5mm slimline jack plug.
See our other listings for suitable 1/4" sockets which fit in place of the strap button at the bridge end of your guitar, with or without strap button fittings. We also stock high quality replacement bone saddles, for the very best acoustic coupling into this pickup and the body of your guitar.

Assembled using the FreeForm Builder at
This is NOT possible if you have already paid for any of the items you are ordering.
If this option is not offered in the listing, please use the following listing to pay the extra cost of this.
Also note that orders sent to Italy may take MUCH longer than eBays estimate to be delivered and, whilst some orders do arrive within a week or two, many orders sent to Italy are not delivered for three or perhaps even four weeks! This is entirely outside our control, as we ship within two working days and once your order is in the hands of Poste Italiane, there is nothing we can do to get it to you any faster.
Please DO NOT send messages with the title "Item not received" as these open complaint cases against us and damage our seller rating! Instead please use the general "Other" heading to ask about your delivery if several weeks have passed.
Lastly, all please note that when eBay asks you "Did the item arrive on or before" their estimated delivery date, it also damages our seller rating if you answer "No", so bear in mind that we always ship within two working days, so if you answer "No" because your local postal service (especially in Italy!) has taken weeks to deliver, you are punishing us, not them!
Thank you all for your kind consideration of the above and remember that we will always do our very best to sort out any problems or questions you may have related to your order if you contact us using the "Contact Seller" and (if the choice is given) "Other" ask a question of seller options.