Not Available
USER.2661c887-eec0-40a5-b4e6-f2dcb0674dae
0085391265238
Returns Accepted
Safe and secure payments. 100% Satisfaction Guaranteed
Made In America Whoopi Goldberg, Ted Danson, Will Smith, Richard Benjamin Sealed
About this Item
Location:
Killeen, Texas
Returns:
Accepted
Condition:
Brand New
About the Seller
cowmoobaby
Genre : [Comedy]
Made In America VHS MPN : [12652]
Language : [English]
Made In America VHS UPC : [085391265238]
Director : [Richard Benjamin]
Rating : [PG-13]
Actor : [Will Smith]
Movie/TV Title : [Made in America]
Made In America VHS ISBN : [0790719711]
Studio : [Warner Home Video]
Special Features : [Digitally Processed, Closed Captions, Hi-Fi, Dolby Surround, Rated - " PG - 13 "]
Leading Role : [Whoopi Goldberg]
Signal Standard : [NTSC]
Modified Item : [No]
Former Rental : [No]
UPC : [0085391265238]
Made In America VHS Whoopi Goldberg, Ted Danson, Will Smith, Richard Benjamin Brand New Sealed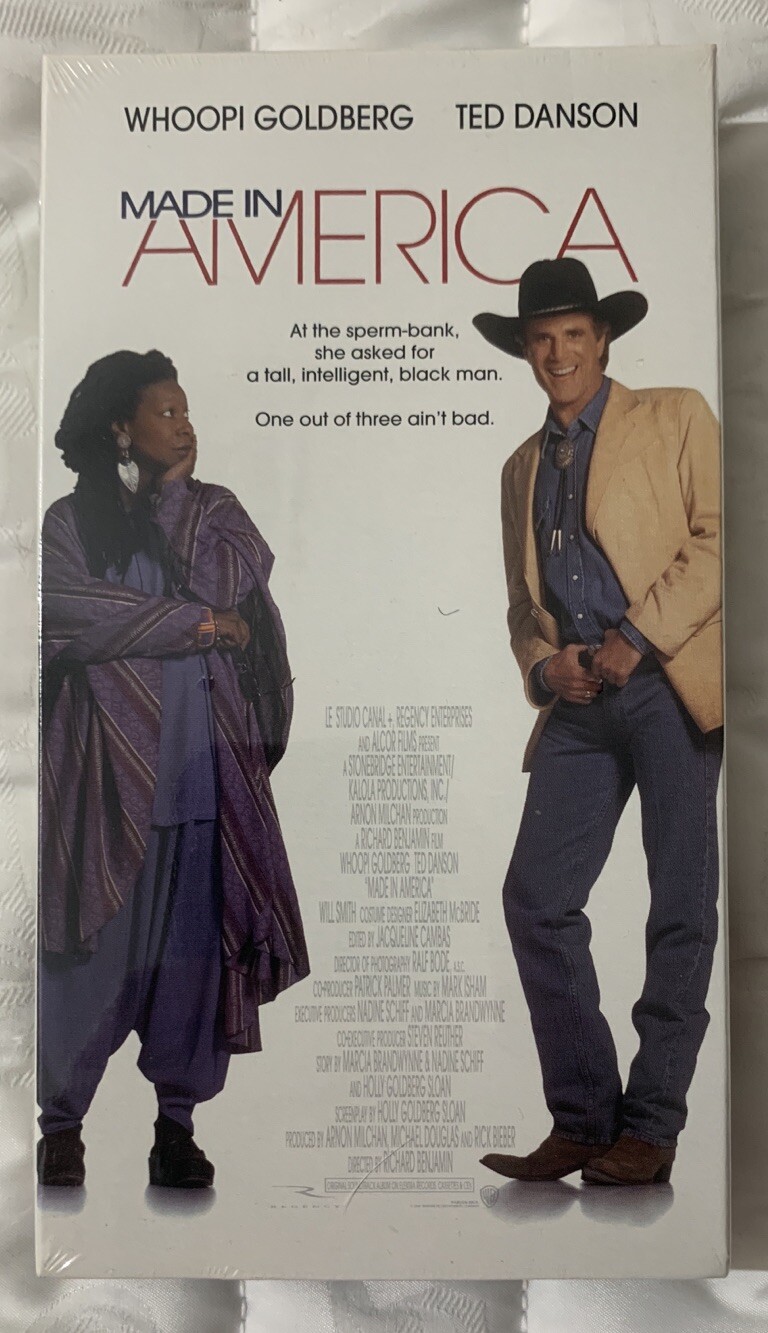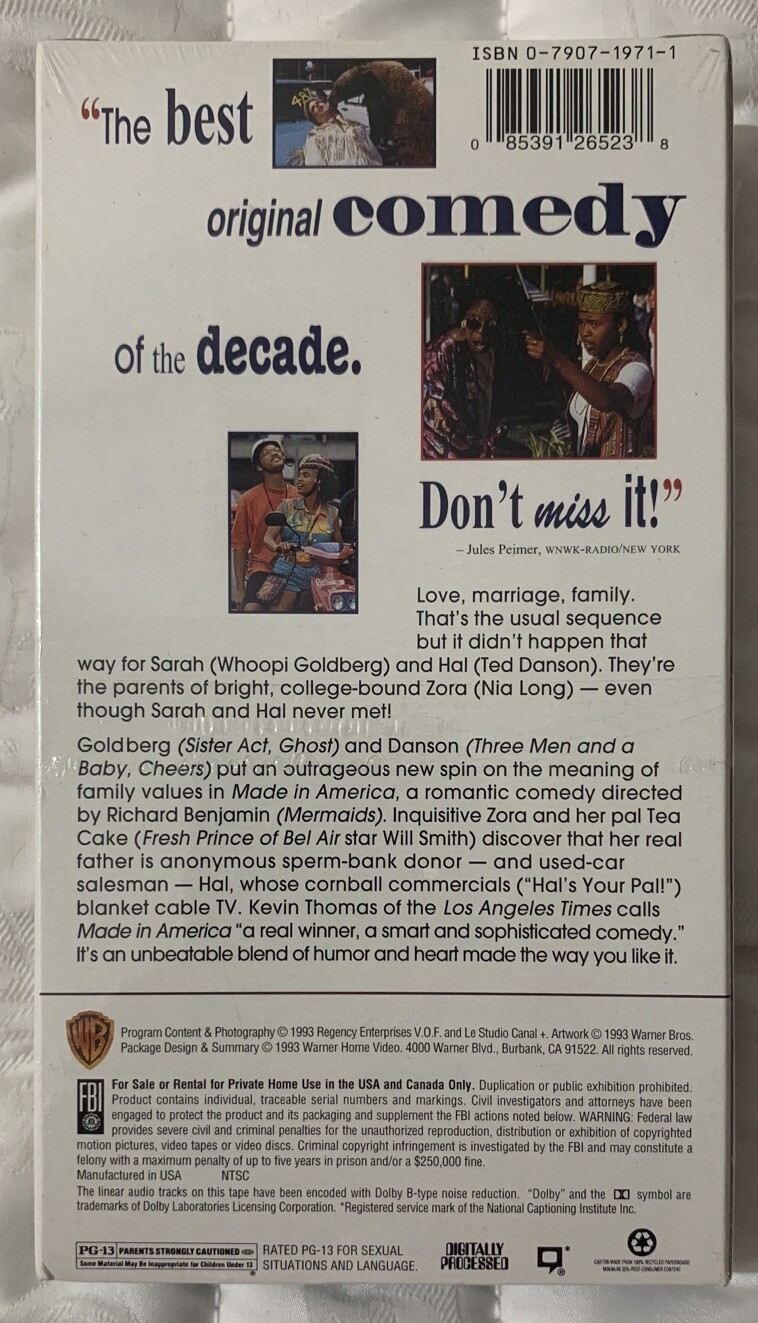 Made In America [New VHS] Closed Captions, Dolby
Title: Made In America
Format: VHS
Brand: Warner Brothers
Genre: Comedy
UPC: 085391265238
Special Notes: Closed Captions, Dolby
Condition: New With Factory Shrink Wrap
Original Release Date: 1993
In the Bay Area, widowed Sarah Mathews and her high school senior daughter Zora Mathews are intellectuals who embrace their African roots, Sarah who owns and operates a store all things African called African Queen. Despite often fighting, they truly do love each other. That love is why Sarah would rather Zora attend Berkeley for her freshman year than science prodigy Zora's first choice of M.I.T. on the other side of the country. Caught in a lie, Sarah is forced to admit to Zora that her husband Charlie, who died before Zora was born and who was the love of her life, is not Zora's biological father as Zora has always believed, but that she was conceived via artificial insemination using anonymous sperm from a sperm bank. Determined to have a man in her life she can truly call a "Dad" all her own, Zora, with the help of her longtime best friend Tea Cake Walton, is able to break into the sperm bank's computerized records to find the donor's information, including his name: Hal Jackson. Zora is horrified to learn several things about Hal: that he is *the* Hal Jackson, a local car salesman well known for using tacky methods of advertising; that he is boorish and loutish, stereotypical of his business; but arguably most importantly, that he is Caucasian as in white, white, white, and not even a little black. Both Sarah and Hal, when told Zora's discovery, are taken aback, Sarah in particular incensed that such an error could have been made in having requested a black donor if Zora is indeed a product of Hal's sperm. With the proverbial cat out of the bag, all three have to decide what to do with the information including if Hal should be a part of Zora and thus by association Sarah's life. The information does make Hal at least examine his life, including two so far failed marriages, and now living with a vacuous and stereotypical blonde named Stacy. And despite who Hal is, Sarah and Zora may see him ultimately in a different light than they intended and in a light different than what they would have wanted for the other.
Fast Free Shipping!